Downloadable
Content (DLC)
Within the youth ministry at West Side, we want to create opportunities for students to explore their faith in meaningful and relevant ways, to discover safe spaces where they can be real about themselves and the issues they are facing, and develop community that accepts and values others of all backgrounds and beliefs.
We offer several opportunities for youth to gather during the week. Below are a few of our more popular options, as well as a revolving list of current events and opportunities to gather.
Sunday Gathering | Sundays 9-10:15am
Our Sunday Gatherings are opportunities for middle school students to show up on a Sunday morning, from 9:00-10:15 am and take next steps in their relationship with Jesus and their understanding of His word. Gathering will resume Fall 2023. While more low-key than Basic on Wednesdays, we prioritize teaching in interesting and relevant ways that help the students know themselves better, know each other better, and know Jesus better.
We will gather upstairs in the Narthex by the tables before service, then go into worship together. After worship, we will head to the middle school room as a group.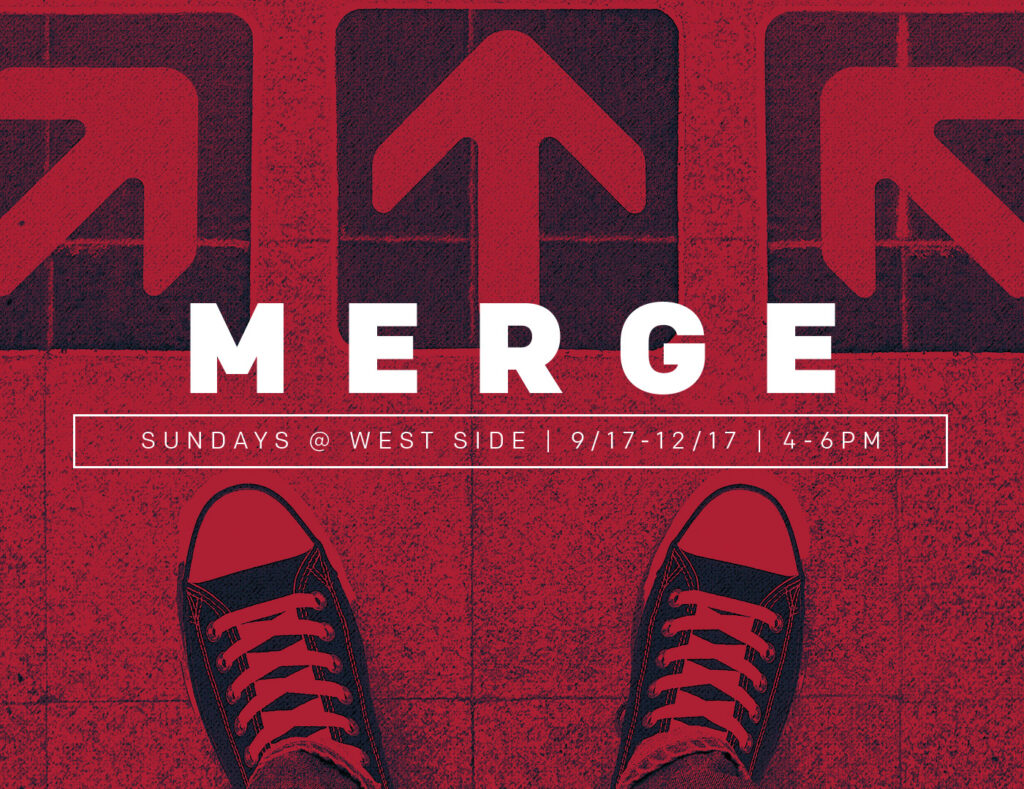 MERGE | Sundays 4-6pm
MERGE for high school students meets this fall on Sunday evening from 4-6pm in the high school space in the south building on our campus. MERGE represents the combining of two youth groups (West Side and Richland Lutheran) as we come together to grow in our relationship with Jesus in fun and exciting ways. We believe that God's people are called together outside the walls of just one church. We believe that we are stronger together and that the differences we do have help to grow us as individuals, as a community, and as Jesus followers.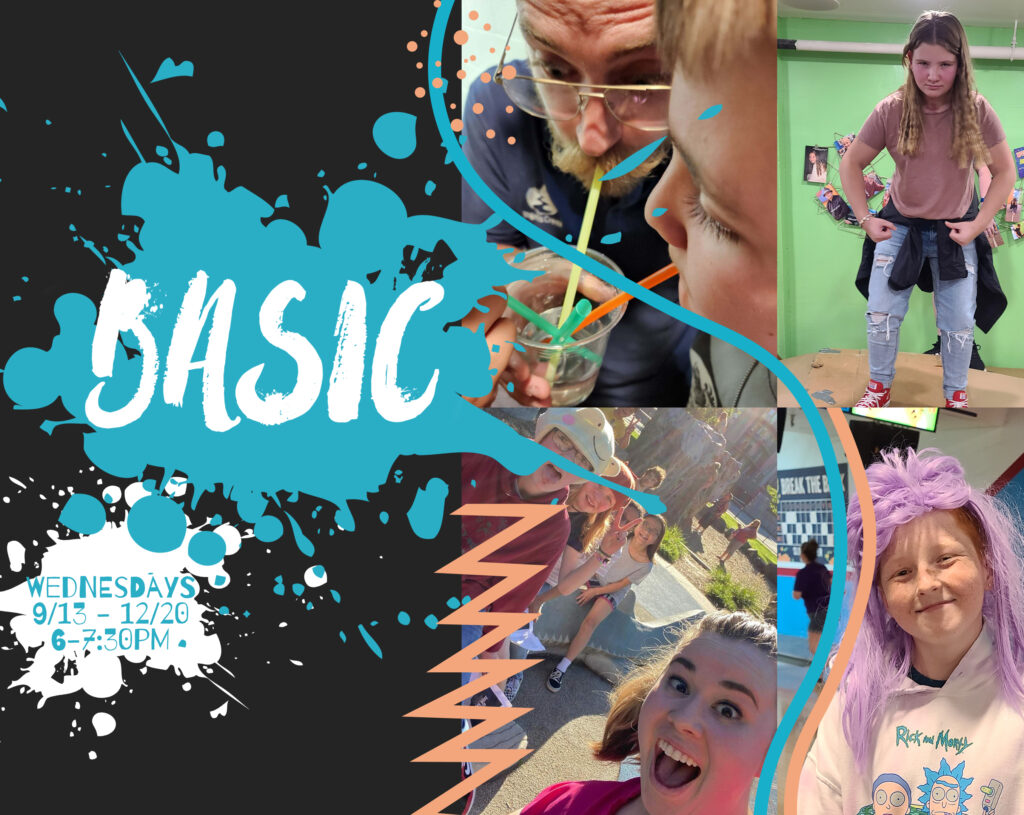 Basic| Wednesdays 6-7:30pm
Basic for middle school students is a fun, high energy weekly event where students 6-8th grade can come and have fun, make new friends, and learn about Jesus in fun and relevant ways. Basic meets from 6-7:30pm on Wednesday nights in the middle school space of the south building on our campus.
A2 | Wednesdays 6-7:30pm
A2 or After Alpha is a group for high school students who have questions about the bible. Instead of coming and downloading a bunch of information, we value peer to peer relationships where the group gets to figure things out together. There are no wrong answers, just honest opinions. Come for dinner at 5:15pm and stay for games before digging into great conversation.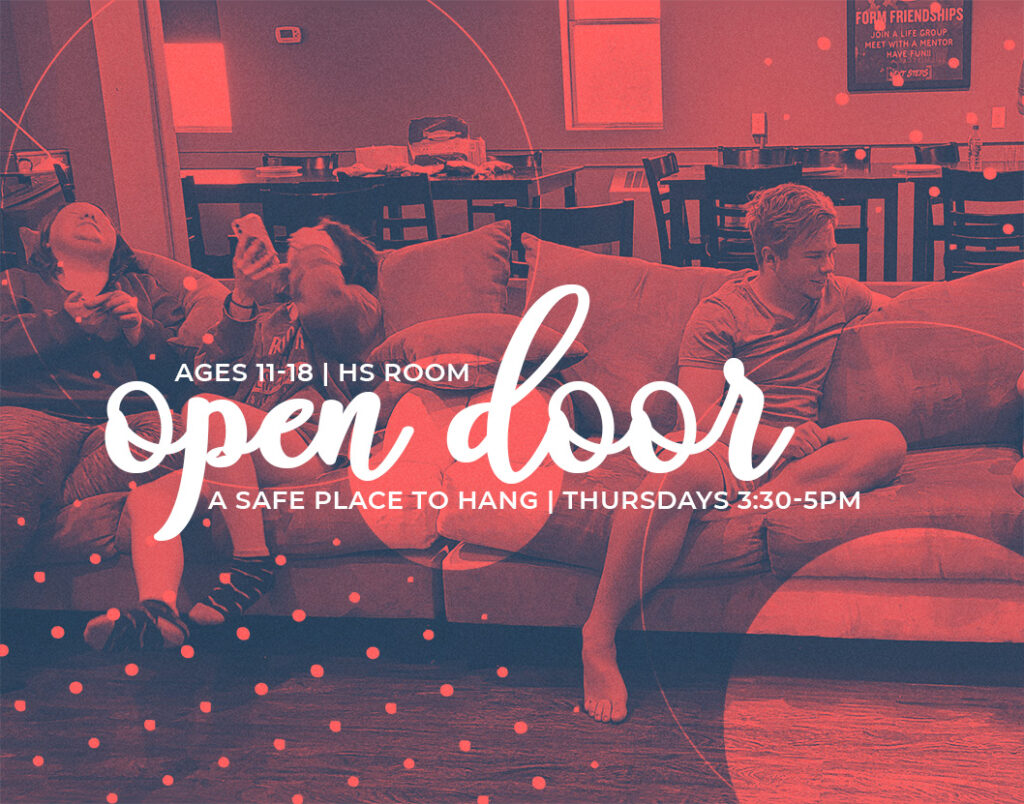 Open Door | Thursdays 3:30-5pm
The Open Door Group is for middle school and high school students who just need a place to hang out after school on Thursdays. There are snacks, games, and most of all the freedom to just be you and hang.
GOING ON MISSION FOR JESUS TO OUR COMMUNITY, NATION, AND WORLD
Youth Missions (Deputation) – One of the primary ways that we see kids make a connection to the faith that they have been discussing and engaging in is through tangible acts of service. The biggest act of service that we do each year is our Deputation trip. Deputation represents the idea of students being "deputized" as representatives of Jesus who are going out into the world with the message of Jesus to help and bless people and their communities.
Deputation 2024 Announcement Coming December 2023
Parent Medical Release Form E-Signature