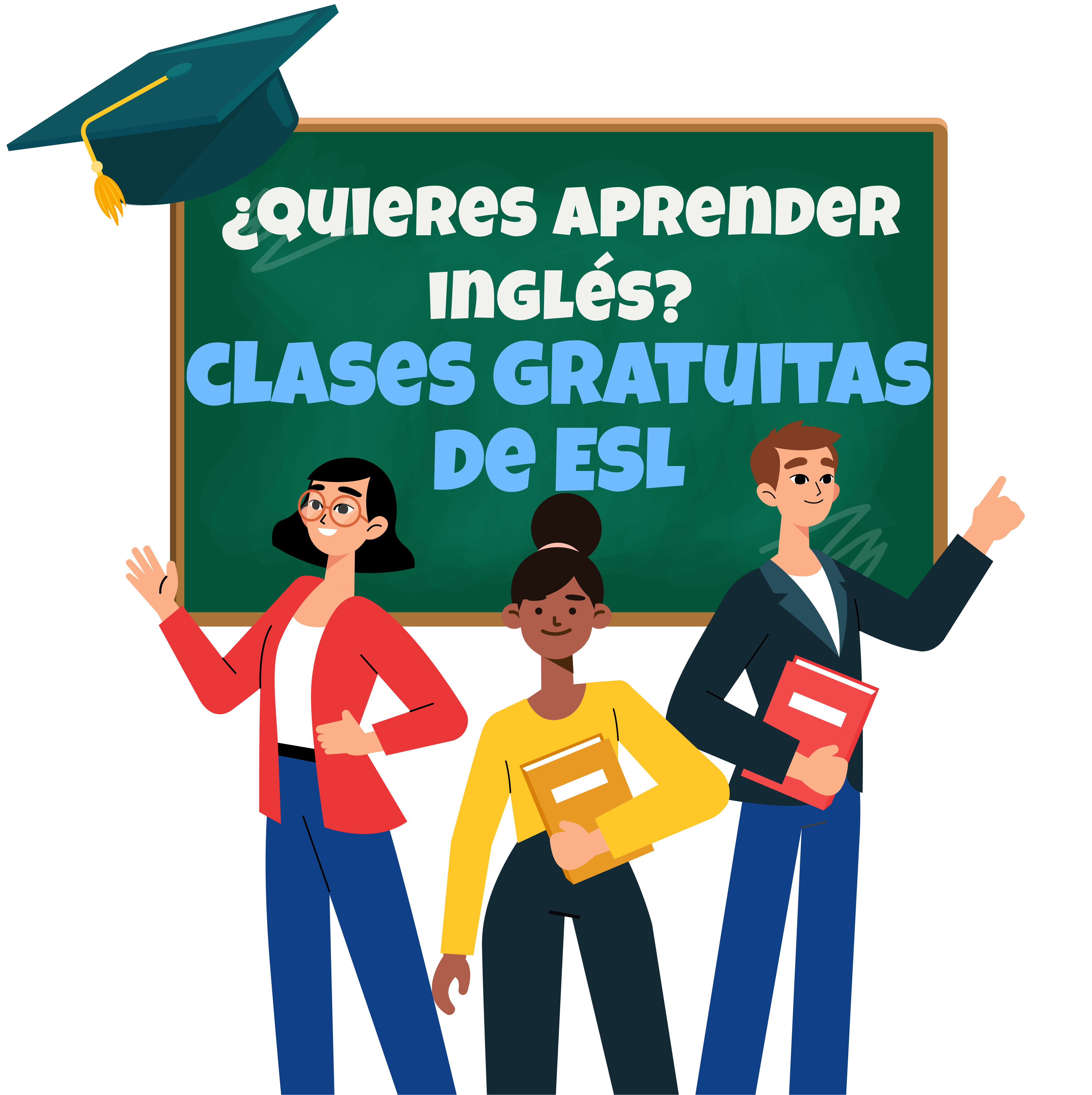 ESL & Citizenship Classes
WHAT: ESL (English as a Second Language) and Citizenship classes
WHERE: West Side Church ∙ 603 Wright Avenue ∙ Richland
WHEN: Every Tuesday night ∙ 6:30-8:30 pm ∙ September-May ∙ Classes start Sept. 12, 2023 ∙ You can join our Fall classes either Sept. 12 or 19.
We offer ESL classes for beginners through advanced. The emphasis in all classes is on conversation and vocabulary. A weekly commitment is expected. There will be a $12 fee for materials. This will be refunded at the end of the quarter if attendance requirements are met.
Citizenship classes are offered at the same time. Students will need to purchase a $15 workbook which will be available at the first class.
Free childcare available for kids Preschool – 5th
For more information contact: ESL classes: Marion Dowell 509.946.1978 and Citizenship Classes: Kip McGilliard 217.508.9989
——————————————–
QUE: ESL (Inglés como segundo Lenguage) y Clases de Ciudadanía
DONDE: West Side Church ∙ 603 Wright Avenue ∙ Richland
CUANDO: Todos los martes de 6:30 pm a 8:30 pm (desde Septiembre hasta Mayo) ∙ Inicio de clases Sept. 12, 2023 ∙ Ud. puede unirse a las clases a partir de Sept. 12 ó 19.
Ofrecemos clases de ESL para principiantes hasta nivel avanzado, haciendo énfasis en conversación y vocabulario en todas las clases. Se espera el compromiso y asistencia semanal por parte del estudiante. El costo del material de trabajo es de $12, este monto será devuelto al término de las clases, si los requerimientos de asistencia son completos.
Clases de Ciudadanía son ofrecidas el mismo dia, a la misma hora. Cada estudiante deberá adquirir el material de trabajo a un costo de $15.
Gratis servicio de guarderia está disponible para niños de pre-escolar hasta 5to grado.
Para mayor información, por favor llame a: Marion Dowell 509.946.1978 – Clases de ESL y Kip McGilliard 217.508.9989 – Clases de Ciudadania